Top tip: Activity images
by Daniel Steele
Howdy!

Dan here.

I'm going to do a mini-series on some top tips on how to increase conversion, and improve the way your activity centre is perceived, starting with a new feature: activity images.
Launched a few minutes ago, activity images will appear when a potential customer views a specific offer of yours. Right now, it will only appear in the widget, but will soon also appear in the normal eola marketplace.
We've set some global defaults for all of our activities, which we think look pretty nice. But, obviously, it will help create a richer and more accurate experience for your customers if you upload high-quality photos that you've taken yourself!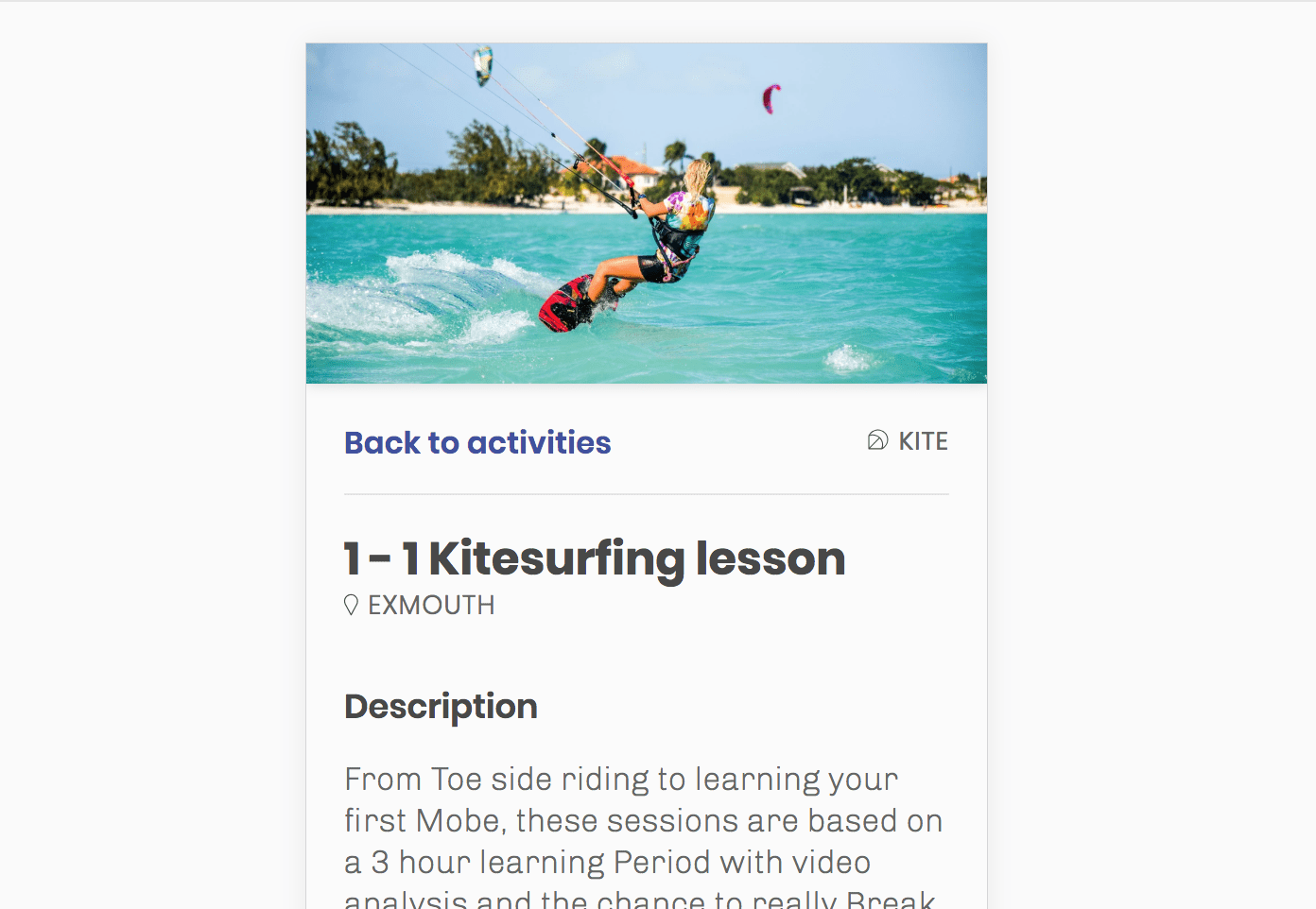 If you have a lot of photos, you can change the photo for each of your individual activities on the last step of the activity builder.

Alternatively, if you want to set a default image for each type of activity you have, go to Settings > Activity Images, and upload photos here.
The images you upload here will be used if you haven't selected an activity-specific one.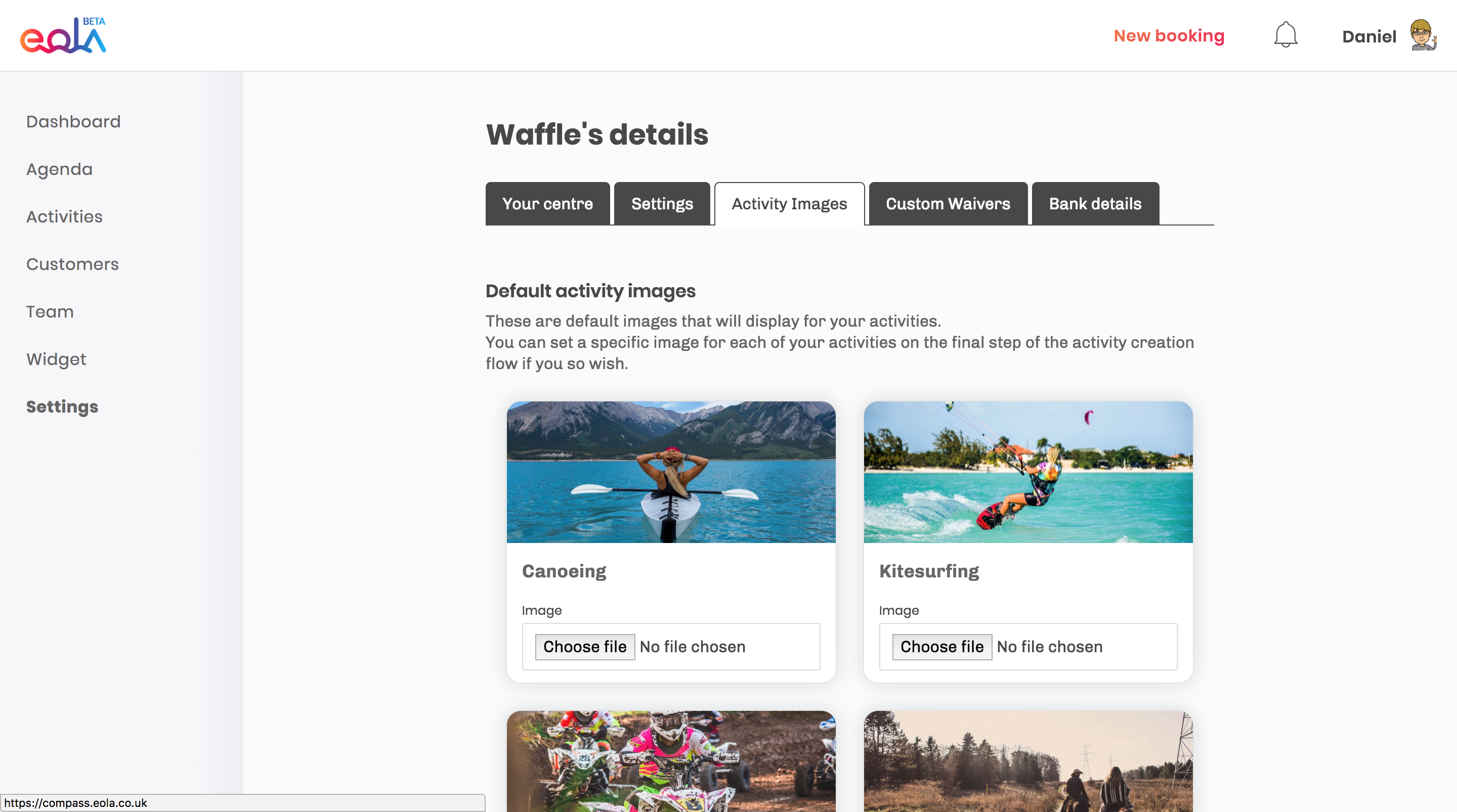 That's it!

Watch this space, there's more to come 🎉
Enjoyed this? Free this weekend?
We have the best deals for adventure sports across the UK.
Check out activities
---
Next article: SUP's 4 awesome health and well-being benefits